Let's get the employees to start clocking in & out in this app. Here are the three things you need to do.
1)  Set up the company name and timezone, go to Company Profile page.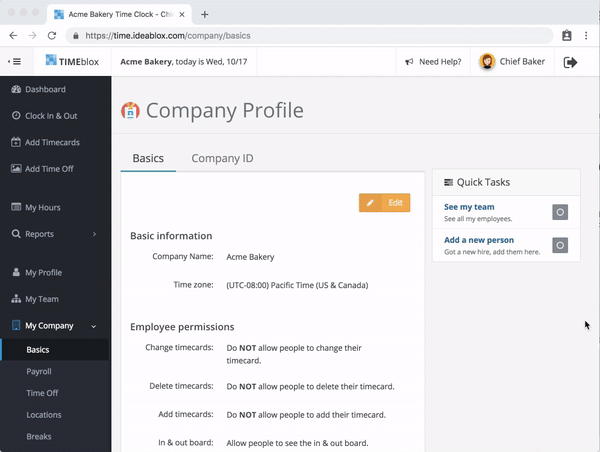 2)  Add your employees, go to My Team page. Email is only used to notify the employee of the new account info and for them to reset passwords. So, if they don't have one, you can just use your own.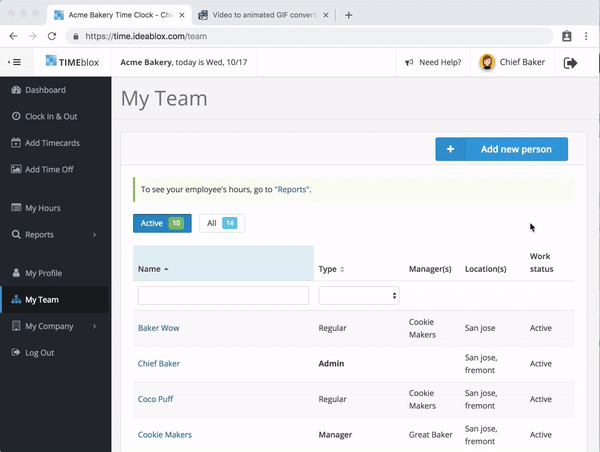 3)  Log into the company account using your admin email on the computers you want them to clock in at. Then they'll see their names in the dropdown to log in as themselves.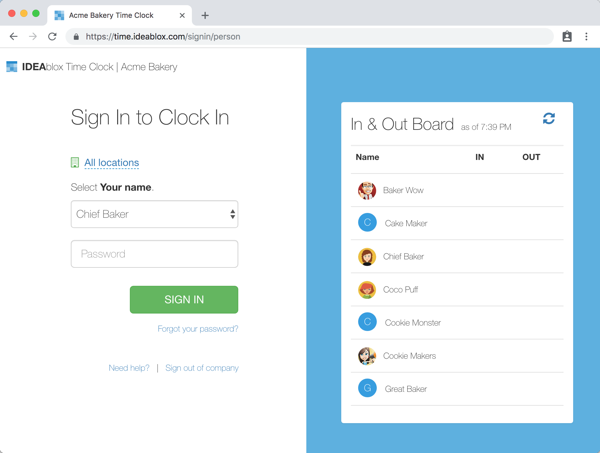 That's IT, they're ready to go.