There are two steps here.
1) The admin must log into the company account first. This only has to be done once. The browser will remember the company login after that. Go to Company sign in page.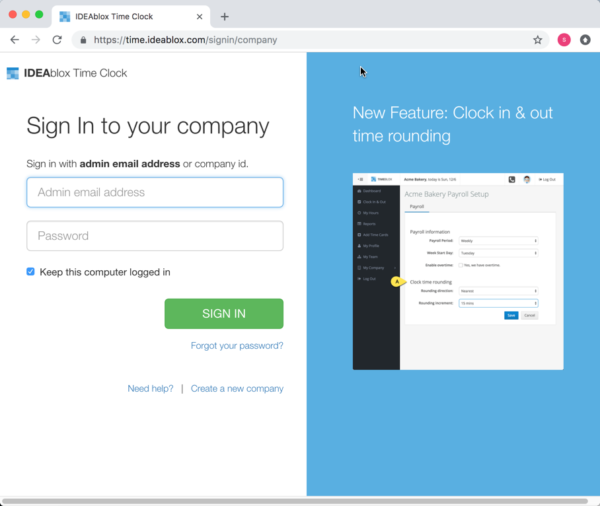 2) If you're already logged into the company, then you can just select your name from the dropdown. Go to employee sign in page. It should look like this.