How To Keep Track of Employee Hours (Beginner's Guide)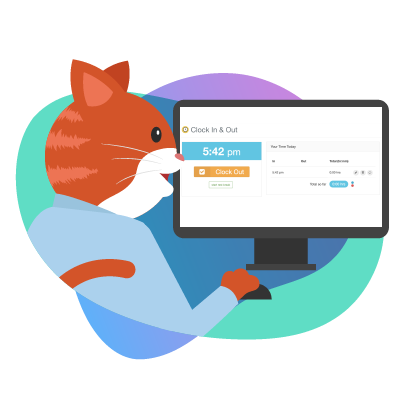 As you are trying to run a business, there are so many things vying for your attention, and the last thing you want to worry about is how to keep track of employee hours. However, monitoring their work hours vital to maintaining authentic financial records. It can easy to overpay your employees with just a slight error or oversight. To avoid any mishaps, you need to have a useful time tracking method.

If your current technique to track employee hours is not as effective as you would like, check out our following list of tips and time management options. From an online clock to applications, these workplace solutions are sure to make your life as an employer much more manageable.


What Is the Best Way to Track Employees' Time?
The best method of time tracking for your business depends on numerous factors. From the number of employees to the office set-up, you need to consider all factors before deciding on the ideal way to track the number of hours. Some systems that work for one company, like a time clock app or time tracking software, may not work for your business. Look for a time tracking app or method that prioritizes efficiency for the whole company. An added plus, especially for smaller businesses, is a low-cost method.

As we go over some of the more popular techniques, consider what would be the most time saving and budget-friendly method for your employees-


1. Pen and Paper
Our first technique for employee time tracking is using the traditional pen and paper timesheets. While this process may seem outdated, about a quarter of small companies still manually record their employees' work hours.

The main reason behind this is that pen and paper is a cost-effective approach to keeping track of hours. This technique may work well for small businesses that don't have many employees to manage, but once you expand to a dozen or more workers, the process becomes time-consuming.

The workers themselves must input the times, and then the boss manually totals their pay. This process leaves an incredible amount of room for error, both from the employees and their manager.


2. Online Spreadsheets
A straightforward method of eliminating calculation errors while still saving money is by using online spreadsheets. The most common programs are Excel and Google Sheets, or even QuickBooks, in which you can easily make templates for the employee timesheets.

Then, the workers fill out their billable hours on time cards, and you can use the sum tool and simple formulas to make sure the total pay is always correct. While some work is still involved, this employee time tracking method is easy to use, and you can automate the process with built-in formulas.


3. Time Clocks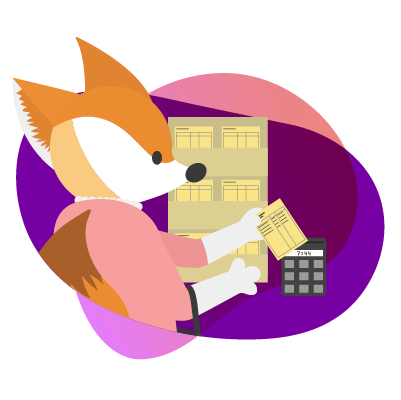 Our last primary method of keeping track of work hours is the time clock. Now, there are numerous types of time tracking software, from a machine that scans fingerprints to time tracking apps to credit card-type options.

Depending on what type of office you are running, you can install a physical time clock for people to log into or manage their times from a simple app. Either way, these tools give you a break from handling all the numbers and calculations. Each employee clocking in using the designated method have their times appear on the machine or application.


10 Tips and Solutions for Keeping Track of Employees' Hours
If you are still unsure of how to keep track of employee hours, we have plenty of tips for you. As you read the following points, think about your current time management system and its effectiveness.

Consider how time tracking app or software can improve project management, streamline payments, and simplify payment calculations. Look for a solution that saves your whole company time and money.


1. Wall Mount Card Swipes (for Office Workers Only)
The wall mount card swipes have replaced the outdated punch-card system. If you are wondering how card swiping works, it is a simple and effective solution to tracking employee hours. Hang the machine on a wall near the entrance, and have your workers swipe their ID as they enter and leave. The card swipe then sends all the hour information to a computer for easy calculation.

This method works well in office settings. As long as you place it in an accessible area, the employees will easily add the card swipe to their morning routine.


2. Ensure that Hours Are Complete and All Information Is Accurate
If your current system for employee time tracking is causing many errors on your end or allowing employees to lie about their work hours, it's time for a change. The best way for you to ensure the work hours are accurate is to choose a method that tracks real-time work hours. Using pen and paper or Excel documents leave a wide berth for error or misrepresentation, so select a process that includes accurate, live reporting.

There is plenty of time-tracking software that allows you to monitor everything, including when employees clock in and how much time they spend on assignments. One way of checking the exact time is requesting screenshots from your employees, which will help you oversee project management and general work hours.


3. Automate the Process for Regulatory Compliance
By using a manual technique for time tracking, you are leaving the door open to potential errors and noncompliance with both federal and internal policies.

Avoid any legal issues by closely following the regulatory requirements, especially the Fair Labor Standards Act (FLSA). The easiest way to prevent possible litigation is by accurate tracking of employee hours through automatization.

Streamline your tracking and recordkeeping to minimize errors and avoid any problems with the accounting department. Ensure there is little to no room for error - from either the employees or management - by using an automated system.


4. Use Time-Tracking Software That Employees Will Love Too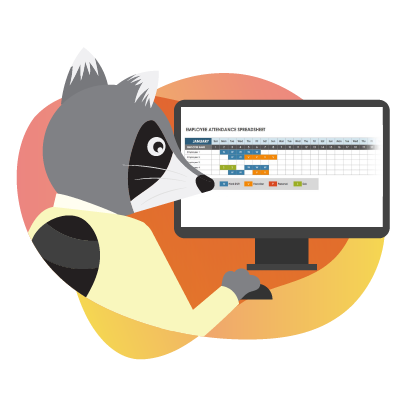 When choosing a new time tracking software, consider the people who will be most affected by this change: the employees. You don't want them to take away any precious work time to fill out their employee hours. Instead, an easy, user-friendly system will help the whole company save time and feel confident about their accurate pay.

With an automated system, you can track employee hours in one place and let your workers review their hours to limit any concerns or questions about payment.


5. Choose a Versatile System that Is Easy to Integrate with Other Apps
Time tracking affects multiple areas of the company. Many people will need to see accurate work hours to determine payroll, vacation time, and compliance. Instead of making every department adjust to your one system, choose a method that includes easy integration to other applications.

Again, a new tracking system's main idea is to simplify the process and remove any room for error. If your time tracking method does not include app integration, you will be creating more work for the departments.

Plus, with today's advanced technologies, you want a versatile system that will grow and adapt to new technological developments. Make employee and project management seamless by choosing a design with app integration.


6. Time Tracking System Is Here to Make Your Life Easier, Not Harder
You don't want to choose a new tracking system that causes more confusion than effectiveness. A method with app integration that is compatible with advanced technologies should not confuse your staff.

On the contrary, look for an option that is easy to use for all of your employees. Because so many people will be using it, make sure to pick a user-friendly system that works well for employees and management alike.


7. Constant Backups: Get Cloud-Hosted Software
Imagine you have all your employees' works hours recorded on a device, and right as you go to do payroll, the system crashes. It happens. Technology is not flawless.

However, there are things you can do to limit data loss at an affordable price. With a cloud-hosted system, you get 24/7 backup effectively track employee hours without fear of losing any information.

Other time tracking software that offers backup can often be costly. The Cloud includes cost-saving benefits so your company can keep real-time records at a fraction of the cost.


8. Top-of-the-line Security Standards: Better Safe than Sorry
For large businesses or companies handling private information, a clock-in method with improved security is an absolute must.

Many popular options for these companies include fingerprint and retina scans that analyze biometric data. With several encryption layers, these systems help avoid hacking, prevent a data leak, and secure data valuable to the company.

These security standards double as a way to control access to the company and track employee hours. By strictly monitoring who comes and goes, the business ensures its clients' and employees' data privacy.

Of course, while these clock-in systems are impressive, not every company needs them. Since they are specifically for more prestigious businesses, their price goes up substantially compared to our other software options.


9. Keep Online Track of All Activities (Big Brother Mode)
If you want to monitor your employees' time spent on particular tasks, a timekeeping system that may work is tracking online activities.

This time tracking system keeps attendance and helps in calculating pay. With this method, you can track deliverables, take screenshots, and manage invoicing projects. Your employee time is valuable, so make sure they are using it on pertinent tasks.

There are also advanced tools that help you streamline all this information into one location. Instead of having different apps to manage payroll reports and pending tasks, you can keep all that information together.


10. Manually Enter Employee Hours into a Spreadsheet (If You Like the Leg-Work)
We've looked at some advanced methods of how to track time, but those systems aren't for everyone. While the manual work of inputting hours in an Excel document or on physical timesheets may be time-consuming for large companies, small businesses could still thrive with this method.

Switching over to the Cloud or an online system may take some adjustment for small businesses, but since there are a limited number of employees, it may not be a problem. And in some cases, the habit of filling out a spreadsheet daily or weekly can be a simple task that the workers are happy to do.

It all depends on what works for your business needs and employees.


Is There an App to Keep Track of Employees' Hours?
We've talked a lot about time tracking software and its benefits, but where can you find a quality app for your company?

There are numerous options, but the IDEAblox time tracking app is a fantastic choice for medium-sized businesses. It includes all the necessary features for your office with 3-50 employees without making the time tracking process overly complicated. With a mobile app like IDEAblox, your employees can access the time clock, payroll report, and time off features just by using their smartphones. Plus, they can take screenshots to save any critical data outside of the app. As mentioned above, it is vital to choose a user-friendly, simple, and cost-effective tracking system. The IDEAblox app is all of those things and offers every feature. It makes a once tedious activity simple and effective so your business can run smoothly.


Why Use an App to Track Employee Hours?
It can be intimidating to switch from a standard method like pen and paper to an application. So, why take the plunge?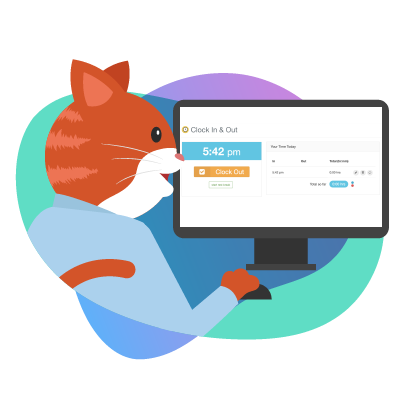 While an app may be a bit more expensive than handwriting work hours, they are usually incredibly cost-effective. Just think about how much money you would spend on paper or a fancy card swipe machine. The price for an app that gives you ultimate control over payroll and work hours 24/7 is still shockingly low.

Since our lives revolve around our smartphones, why not use them to improve time management in the office. These apps will make invoicing easy with their included features. Plus, they give the company complete transparency as all the information is accessible in one place.

Improve your employees' project management skills by offering them a user-friendly way to clock-in and save their work times with screenshots.


The Bottom Line
When deciding how to keep track of employee hours, there are so many systems and methods to consider. Anything from pen and paper to a biometric scanner can do the job, but not every technique will work for your business.

One effective method is to streamline all the data with an app like IDEAblox. Not only does this application include a mobile time clock, but it also has a full-featured time off management system. Manage the policies, accrued time off, approval, and payroll all from your mobile device.

See for yourself how IDEAblox can make tracking hours easy for your company. Sign up for a 14-day free trial and experience the simplicity of IDEAblox.