Allow employees to request time changes.
This is a feature you can turn on, if you like. You can allow employees to request changes to their time card, then it'll come to you for approval. They will just click on the pencil icon to change the date or time to their time cards. See screenshot below.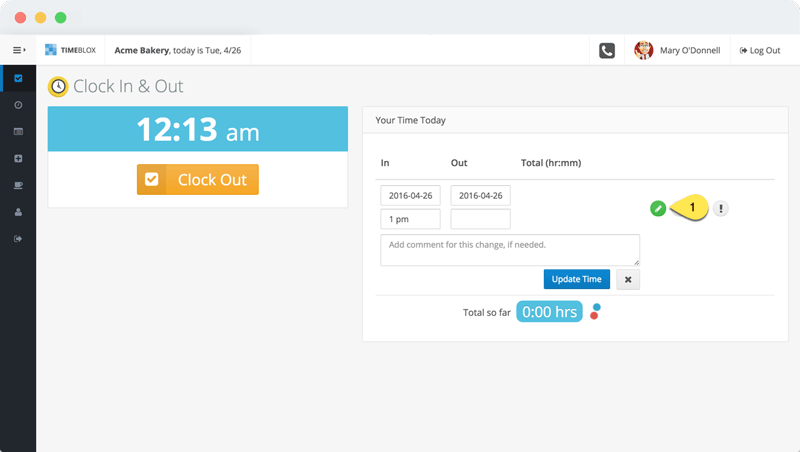 The change request will then appear in your dashboard for your approval. You can quickly approve or disapprove all requests on the dashboard.